The National Wildlife Federation has worked with hunters and anglers since 1936 to tackle the biggest natural resource challenges. The NWF Outdoors Podcast explores the most important conservation issues and the people who do the hard work to safeguard our fish, wildlife, lands, and waters. Hosted by Aaron Kindle, director of sporting advocacy at NWF.
Episodes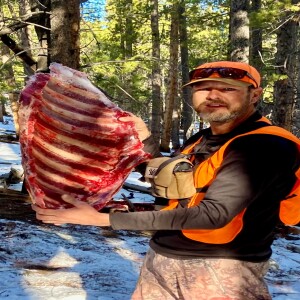 Friday Jan 13, 2023
Friday Jan 13, 2023
In a world where everyone has a podcast, we are excited to offer you something different. Join NWF Outdoors & Artemis Sportswomen for the world premiere of a new short form story telling series called "Afield". These episodes are recorded on the river, in the forest, on the mountain and everywhere in between!
Some of the best stories are shared while hunting and fishing. We hope these ~10 minute episodes will transport you to the great outdoors, inspire and inform you. 
For the premiere of "Afield" we invite you to join NWF's director of sporting advocacy, Aaron Kindle, while he removes elk ribs with his son.
"Afield" is a special series which we plan to release intermittently through the NWF Outdoors podcast.
#hunting #fishing #wildlife #conservation #wildlifeconservation #publiclands #huntingpodcast #fishingpodcast #podcast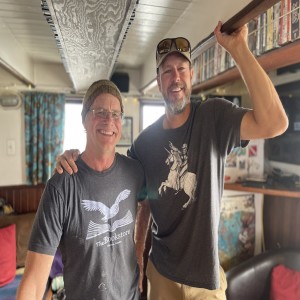 Thursday Sep 08, 2022
Thursday Sep 08, 2022
We are excited to launch a short form story telling series on the NWF Outdoors podcast! We invite you to enjoy the premiere of our "From the Field" series with an episode recorded on board a 90' wooden fishing vessel off the coast of Sitka, Alaska. For this episode, Aaron and Mandela joined the crew of the "North Wind" for a beautiful morning in the harbor and open water off the coast of Southeast Alaska. For this 15 minute interview, Aaron sits down with Robby Bruce, the operator of the "North Wind" -- a 90' boat constructed in 1944. They discuss the fishing season, climate change, Alaskan fisheries, conservation and what a typical day looks like for his crew.
Curious where the boat is right now? Check out this live tracker: https://www.marinetraffic.com/en/ais/details/ships/shipid:445614/mmsi:367448380/imo:7100316/vessel:NORTHWIND 
Show notes:
0:05 – Intro to the show, the boat and Robby.
1:09 – Robby chimes in regarding what he and his crew are up to today on the fishing tender called the North Wind.
3:22 – When does the season begin?
4:35 – Fisheries conservation in Alaska is unique.
5:41 -- Commercial fishing as conservation.
7:19 -- What are fishermen concerned about? Sustainability…
8:34 --  Robby reflects on climate change and his concerns regarding ocean acidification.
9:40 -- What do fishermen think about seasons when the sockeye &/or king salmon are smaller than average?
11:46 -- Robby talks about his boat, crew and operations.
12:54 -- Robby chats about his future and the future of fisheries.
14:58 -- Robby shares some closing words.