The National Wildlife Federation has worked with hunters and anglers since 1936 to tackle the biggest natural resource challenges. The NWF Outdoors Podcast explores the most important conservation issues and the people who do the hard work to safeguard our fish, wildlife, lands, and waters. Hosted by Aaron Kindle, director of sporting advocacy at NWF.
Episodes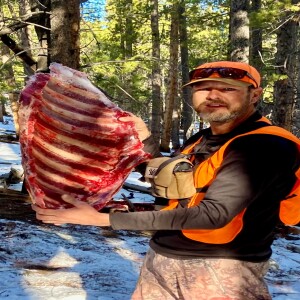 Friday Jan 13, 2023
Friday Jan 13, 2023
In a world where everyone has a podcast, we are excited to offer you something different. Join NWF Outdoors & Artemis Sportswomen for the world premiere of a new short form story telling series called "Afield". These episodes are recorded on the river, in the forest, on the mountain and everywhere in between!
Some of the best stories are shared while hunting and fishing. We hope these ~10 minute episodes will transport you to the great outdoors, inspire and inform you. 
For the premiere of "Afield" we invite you to join NWF's director of sporting advocacy, Aaron Kindle, while he removes elk ribs with his son.
"Afield" is a special series which we plan to release intermittently through the NWF Outdoors podcast.
#hunting #fishing #wildlife #conservation #wildlifeconservation #publiclands #huntingpodcast #fishingpodcast #podcast