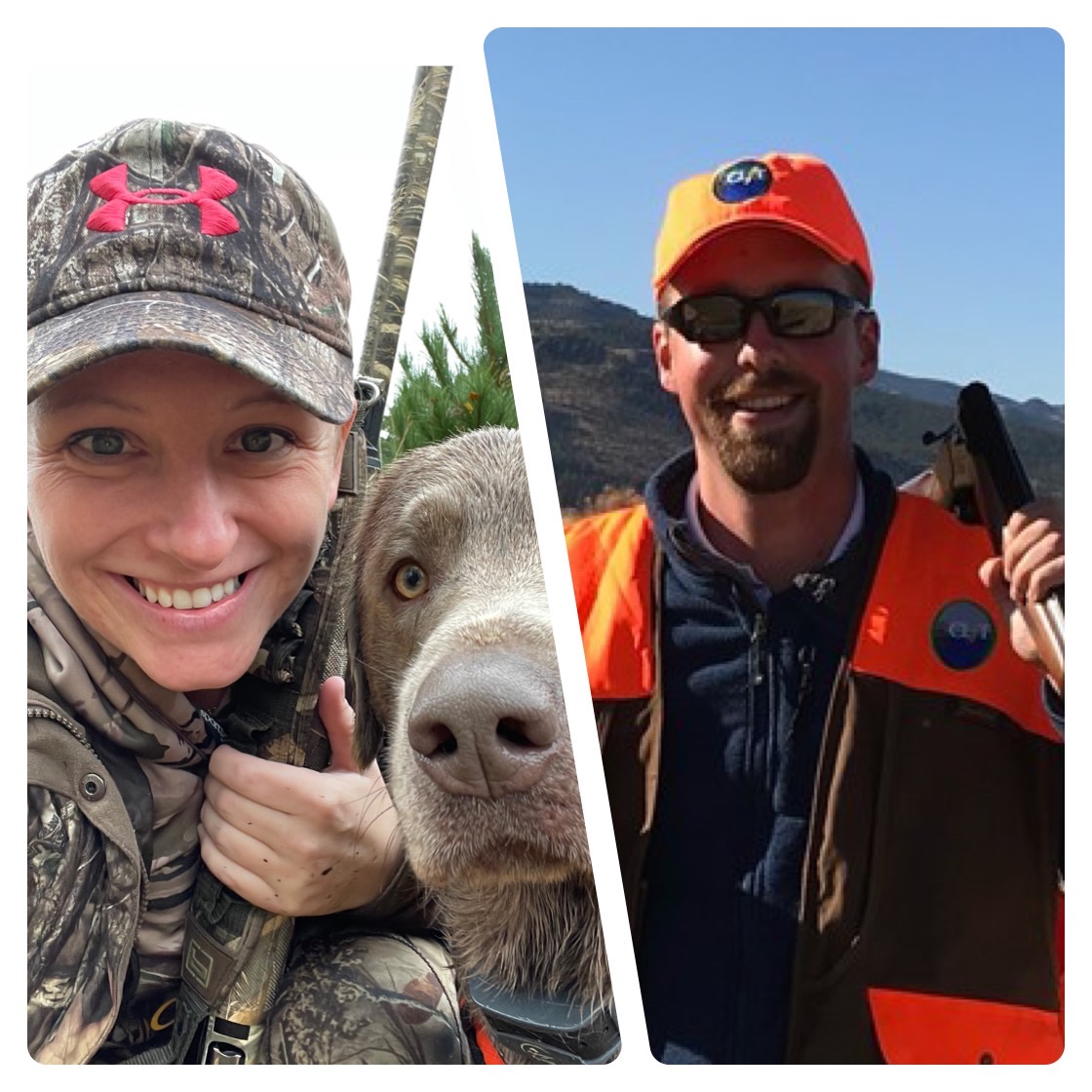 In this episode Aaron sits down with Samantha Pedder, VP of Marketing for Terra Technology Group, and Steve Bergmann, Administrator for the Administrative Services Division of Oregon Dept. of Fish and Wildlife. We discuss the modernization of issuing hunting and fishing licenses and outdoor user permits, the efficiencies gained by going paperless, and how agencies are collecting data to optimize user experiences. We talk about how Oregon Dept. of Fish and Wildlife is leading the way and how their use of technology has helped them provide a better experience for hunters and anglers for things like steelhead catch limits, wildfire hunting unit closers, and understanding the needs of specific demographics. Steve and Sam also illuminate how we'll be better able to monitor things like CWD and to implement programs like the Recovering America's Wildlife Act using technology. We also cover the latest efforts on the federal level to better help outdoor users use technology in the field and gain addition access to public lands such as the SOAR Act and the MAPLand Act.
Links:
Oregon Dept. of Fish and Wildlife: https://myodfw.com/
Terra Technology Group: www.terratg.com
S.O.A.R. Act – Simplifying Outdoor Access for Recreation Act - https://www.congress.gov/bill/117th-congress/house-bill/3670/text?r=6&s=1
MAPLand Act - Modernizing Access to our Public Land Act or the MAPLand Act - https://www.congress.gov/bill/117th-congress/senate-bill/904?q=%7B%22search%22%3A%5B%22s904%22%5D%7D&s=1&r=1
Paperless Permit Tag System Example in Arizona -https://www.azgfd.com/commission-proposes-rulemaking-to-establish-a-paperless-permit-tag-system/
Digital License Example in Pennsylvania - https://www.media.pa.gov/pages/game-commission-details.aspx?newsid=502
Show Notes:
Who is Samantha Pedder and Steve Bergmann?
What have they been doing outside recently? Let's start with Samantha!
Broad overview of the business of conservation, technology and delivering licenses. 
8:10 - Oregon is doing it well! What changed within the system at the Oregon Department of Fish and Wildlife? The transition to being paperless. 
12:25 - What are people doing around the country? Are most people going paperless with their licenses/tags? This new world of mobile app hunting licenses...
15:00 - For someone who hunts around the country, are they going to have to download multiple apps for each state or are we moving towards a nationwide paperless system. The connection between conservation and utilizing technology in order to conserve wildlife. 
21:20 - What are we doing with this data? How are agencies taking input in order to improve the technology and optimize this service?
24:50 - The approach of going paperless is going to make it easier for hunters and anglers to get out and enjoy. What are the basic questions that people have in terms of technology in order to make this process easier?
28:25 - What is the reluctance for hunters and anglers to make the move to go paperless? Talking about embracing various approaches to change.
32:40 - How are agencies analyzing the data and utilizing adaptive management? 
36:05 - Message from our partner podcast, Artemis Sportswomen. 
36:55- Using some of this new information to address area closures, such as ice storms and wild fires. 
38:55 - Unpacking the prevention of a fee increase through the savings of going paper free. 
40:33 - What is it that has to happen for more states to embrace technology? 
45:20 - How does Recovering America's Wildlife Act come into play? The process of empowering conservation agencies to do their jobs better!
50:03 - What is the SOAR Act? 
54:00 - What is the take home message for embracing technology in conservation?
At the end of the day, in times of CWD and climate change, embracing new technology is going to be at the betterment of conservation.